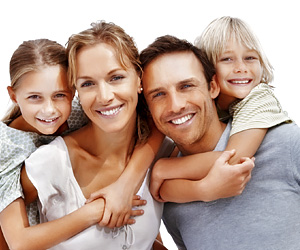 More services. More choices. More ways for you to get the most out of life. That's what we have at BP Federal Credit Union. Here you'll find an excellent array of financial services that will save you time and money. So whether you're a new member or have been a member for decades, now is the perfect time to move all your finances to BPFCU today and get more for your money in more ways than you can imagine.
Membership
Membership is open to all BP employees, contractors of BP and select employee groups. Once you become a member, individuals in your family can join too! And once a member of BP Federal Credit Union, you can remain a member for life.
To get started all it takes is an initial deposit of $25 or authorization for direct deposit. We know you'll see a difference in our level of service. We welcome the opportunity to become your one-stop financial institution. Sign up today and you'll know how it feels to be a part owner of a financial institution.
Where Being A Member Means More!
Savings Accounts With Competitive Rates
Long-term investing is important but so is that good old day to day banking. We make it easy to manage your daily finances with our savings, checking & money market accounts. Select the one best for you or open all three. For current rates visit us at www.bpfcu.org.
Money Market Accounts
Earn a higher rate on account that keeps your funds accessible.
$1,000 minimum balance required to earn a dividend
Check writing privileges
Certificate of Deposit For The Highest Return
No matter what your investment strategy, we have a CD for you. Pick from a variety of terms and interest rates and watch your money grow in a safe and insured account.
Terms up to 5 years
Open with only $1,000
Interest compounded monthly (excluding 6 & 9 month CDs)
Currently insured to $250,000 by NCUA, an agency of the federal government
Interest Bearing Checking With No Monthly Fees
That says it all.
Visa Check Card
It's accepted anywhere you see the Visa logo and at 50,000 surcharge free ATMs worldwide.
Low Cost Loans
If you need to borrow money, we have it! Sounds like a win-win to us. We make all kinds of loans. Just tell us what you're thinking about buying and let us make it happen. It's easy to apply and you'll love our quick service.
Loans for Autos, RVs, Boats & More
Avoid dealership financing by obtaining your loan pre-approval with BPFCU, which lets you shop like a cash buyer to negotiate your best deal. Our rates are great and our terms are flexible.
Better Credit Cards In Your Wallet
Our cards are accepted at retailers worldwide, for online shopping, and at ATMs for cash. We don't hit you with surprise rate increases, there are no hidden charges and you can transfer the balances of higher rate credit cards to your new card from BPFCU. Start saving money the first day you have the card!
Stay Connected 24/7 With Home Banking & Online Bill Pay
Bank from any computer with online access for convenient 24/7 service. Best of all we offer these services for free.
Mortgages With A Little Help From Our Experts
Our mortgage service is exactly like having a friend in the mortgage business. Our Mortgage Specialists will walk you through each step of the process from pre-approval to closing. We'll help walk you right through the front door of the home of your dreams. They can also help you with a Home Improvement or Home Equity Loan.
Personal Loans For You To Get The Things You Want
What's a personal loan? It's for personal stuff like computers, vacations, weddings, to pay off some debt, make home repairs and more. If you have a need for money we have a loan to fill it. Just ask...
More Services To Make Your Life Easier
We offer direct deposit, overdraft protection, domestic and international wire transfers, loan refinancing and much more.
Open Your Account Today
You see we have some pretty great services. And we have more good news! Once you open an account at BPFCU, your spouse, children, and other relatives can join. Also, your BPFCU membership is good for life regardless of where you may live or work. You will also be eligible for discounts on Life Insurance, Auto & Homeowners Insurance and Medicare.