Mortgages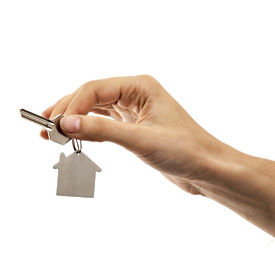 BP Federal Credit Union knows that when you make the decision to finance or refinance your mortgage that you have many options available to you. We are committed to offering you the very best programs, rates and costs.
Conventional, FHA, and VA loans are among the industry standards offering Jumbo Loans, and Fixed or Adjustable Rates. BPFCU is dedicated to making the process of financing or refinancing your home run as smoothly as possible.
With loans available up to $2 million and low down payments BPFCU is the first good decision you will make in the financial endeavor you are about to take on.
Let BP Federal Credit Union get you pre-approved today. Complete the Application and Borrowers Authorization Form then fax it to the attention of Pam Henry at 281-870-9251 or scan and email it to This email address is being protected from spambots. You need JavaScript enabled to view it.
Pamela M. Henry
RMLO - NMLS 350135
Pam will contact you for an appointment to discuss your goals and the opportunities available to you.
Home Equity
Our home equity loans use your equity in your home and can be used for any home improvements. We lend 80 percent of the value of your home, less your existing mortgage/liens. The loan funds are made directly to you.
Home Improvement
These loans are specifically to improve your home. We lend 90 percent of the value of your home, less your mortgage/liens. The loan proceeds are paid to the contractor performing the improvements. This loan type requires a contract between the contractor and the borrower, and also a draw schedule for the improvements.
Mortgage News
For Trendy Mortgage News BPFCU recommends as a reference Mortgage News Daily for the latest trends, national news, and current and future analyst opinions. You will find current national average rates as well as upcoming news makers and rate changing data. We believe this site is very informational and can be beneficial to your research in the home buying process.