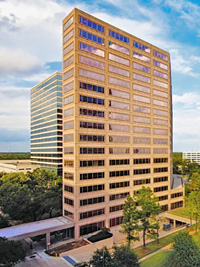 BP Federal Credit Union is a not-for-profit financial cooperative serving BP employees and their contractors worldwide. Founded in 1937, the credit union has thousands of members and assets of more than $100 million. BPFCU has three branches on BP's west Houston campus.
Membership is not limited to BP employees. Click HERE to view a list of companies whose employees also qualify for membership in the BPFCU.
BPFCU's more popular services include ATM/Debit card program, financial counseling, indirect mortgage loans, low-cost wire transfers, money orders, no-cost bill payer, no-cost share drafts, more than 55,000 surcharge free ATMs worldwide, overdraft lines of credit, savings, and share certificates with low minimum-balance requirements.